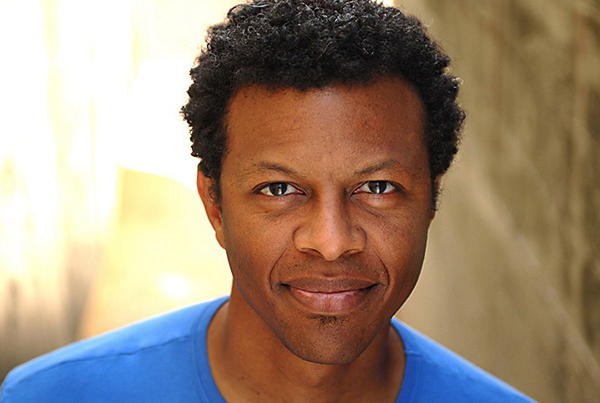 Actor/comedian Phil LaMarr is best known as a cast member of Fox's "Mad TV" and as the guy who got his brains blown out in Pulp Fiction.
Phil is known for his Voice Over work as well, which includes featured roles in Hoodwinked Too!, Zambezia and Madagascar: Escape 2 Africa; regular roles on the animated series "Futurama," "Kaijudo," Foster's Home for Imaginary Friends," "Static Shock," "Ozzy & Drix," "Evil con Carne," "Samurai Jack" and "Justice League Unlimited" as well as recurring roles on "King of the Hill," "Family Guy," "Star Wars: The Clone Wars," "Young Justice" "The Proud Family," and "The Adventures of Jimmy Neutron."
We wanted to know a bit more about him, and he graciously agreed to an email interview before Comic Con Honolulu.
What types of characters are your favorite to voice?
Villains, heroes, what matters most to me is that the character is well-written. Good writing inspires creative acting choices, with bad writing you spend all your energy just trying to make it watchable.
Are there any characters you've done that influenced the way you see yourself/the world?
Samurai Jack, because of how relatively little the character spoke, for me was a lesson in the power of collaboration. That show was definitely not ABOUT the voice but I'm so proud to be able to contribute to it.
Have you ever eaten a spam musubi? Would you be willing to try one?
I've never even heard of it. I don't usually eat things I can't pronounce, but why not?
How did you land your first job in the industry?
After doing plays in high school, I got a chance to audition for a cartoon that was using actual children for the kids' voices (a rarity at that time) and wound up being cast on the MR. T cartoon, as one of a team of gymnasts who travel around solving mysteries.
What is something you are extremely passionate about?
Baseball – playing it, watching it, the history, as a mirror for american society – it's a game that is defined by its difficulty, the greatest hitter in baseball history failed 60% of the time, it has no set time limit but it must end, the perfect baseball game is one in which you manage to avoid anything bad happening to your "team" – basically, the game to me is a metaphor for life.
Meet him at Comic Con Honolulu July 29-31, 2016.