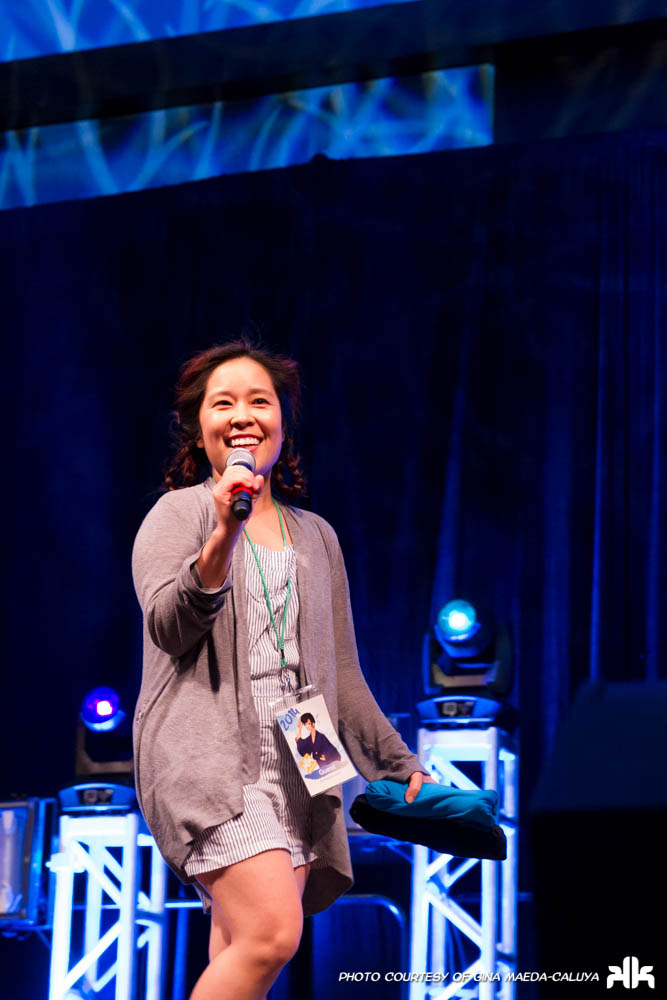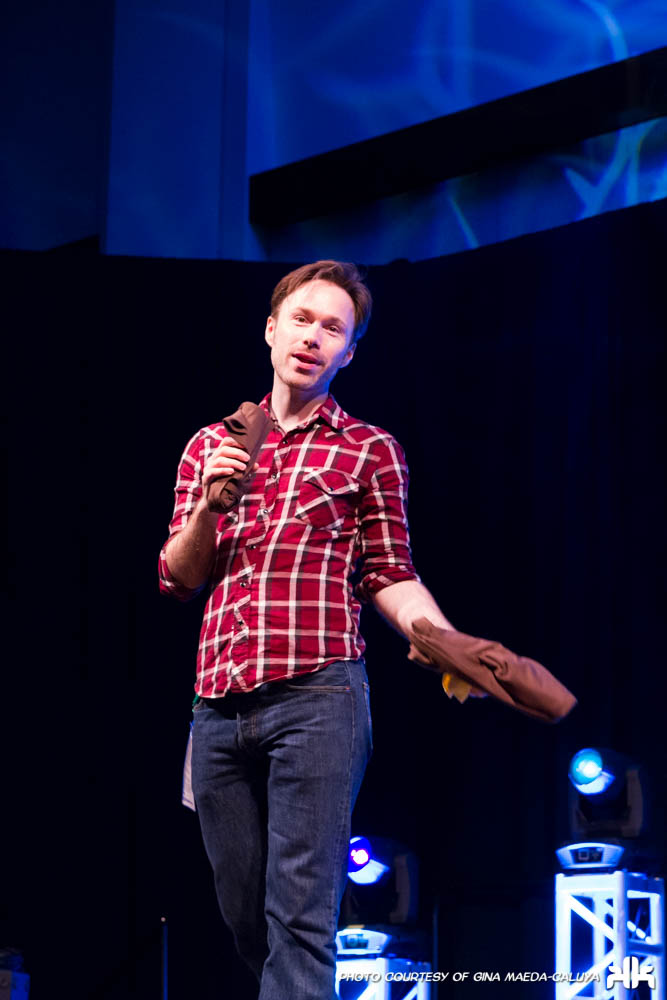 We are super excited to welcome Stephanie Sheh and Michael Sinterniklaas as moderators to Comic Con Honolulu!
A little bit of background on them:
Michael Sinterniklaas is most known for his roles as Dean Venture in the Venture Brothers, Leonardo in Teenage Mutant Ninja Turtles and Leo in Fullmetal Alchemist. His other roles include Moritaka Mashiro in Bakuman, Satoshi Osugi in Eden of the East, Kenji Koiso in Summer Wars, and Orphan's true form in Final Fantasy XIII.
Stephanie Sheh can be found in anime as Orihime Inoue in Bleach, Eureka in Eureka Seven, and Hinata Hyuga in Naruto. Her other roles include Miho Azuki in Bakuman, Yui Hirasawa in K-On, and Rebecca Chambers and Julia Chang/Jaycee in the Resident Evil and Tekken video games respectively.
2 years ago, they attended Kawaii Kon as guests, and we are excited to bring them back to Hawaii for Comic Con Honolulu.
Last time they were here, Stephanie's birthday just so happened to be the final day of the convention. Here are some photos of Michael and the CCH/KK crew giving her a birthday cake. If you see them around the con be sure to say hello! They are amazingly nice people!