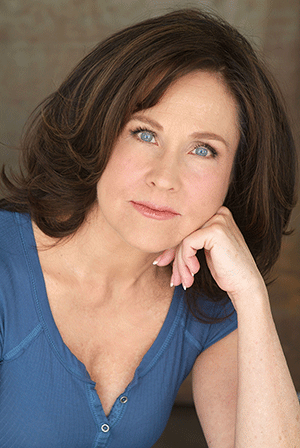 Autograph Information
Autographs: $30 Per Auto
Photos: $20 per photo
Photo Session: $30 per photo
Additional Notes: Recordings will not be permitted.
[sched sidebar="no" url="https://comicconhonolulu2016.sched.org/overview/type/Guest+Event/Erin+Gray"]Comic Con Honolulu Schedule[/sched]
Erin Gray, is an internationally known actress, speaker, writer and tai chi teacher. On screen she redefined America's public's image of the ideal woman as Colonel Deering in the feature film and TV series "Buck Rogers in the 25th Century," and then in the award winning TV Series "Silver Spoons". In addition, Erin has co-starred in over 50 television movies such as "Honor Thy Father and Mother: The True Story of the Menendez Murders" and had TV guest appearances on such shows as "Magnum PI", "Hunter", "Baywatch", "Silk Stalkings", "Murder She Wrote", "Fall Guys" and "Starman,"  and in the last decade Erin starred in twelve Indie films. The last two films being "Hunter Prey" and "Dreams Awake", with Dreams Awake just winning 2 awards at the Houston Film Festival in 2012. Most recently Erin can be seen online guest appearing on the fan favorite web-series "The Guild."
Erin is the founder of 'Heroes for Hire,' a company that represents artists for national and international personal appearances, and speaking engagements. Erin's passions lie in teaching the Oriental Arts of Chi Kung and Tai Chi, believing these life-enhancing tools hold the key to longevity, good health and for releasing one's greatest potentials.
Erin also enjoys giving back to society by being a motivational speaker on topics increasing ones human potential and personal effectiveness in life and business. Just a few of the organizations she's spoken for are Lady Remington, LA Times Women's Conference, the commencement address at LA Police Academy Graduation and for UPS on behalf Haven House, a battered Woman's shelter she's been working with and raising funds for since 1991.
'Act Right, A Manual For The On-Camera Actor' co-written with Mara Purl, is her first book, and in 2009 it won a Gold Evvy Award.
Erin Gray is the recipient of nine community service awards, including The Leadership Award by the County of LA and the 2002 Woman of the Year Award presented by the Los Angeles Commission for Women, and most recently two Lifetime Achievement Awards.