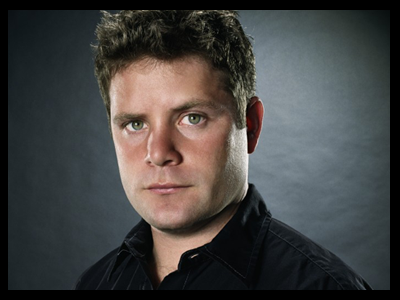 [sched sidebar="no" url="https://comicconhonolulu2016.sched.org/overview/type/Guest+Event/Sean+Astin"]Comic Con Honolulu Schedule [/sched]
 Autograph Information
Autographs: $50 per Auto
Photos: $50 per photo
Photo Session: $50 per photo
Sean Patrick Astin, born February 25, 1971, in Santa Monica, California, is well known for playing the title role in the critically acclaimed Rudy (1993), for his film debut portraying Mikey in Steven Spielberg's The Goonies (1985), and for the beloved Sam Gamgee in the Academy Award winning Triology – The Lord of the Rings: The Two Towers (2002) The Lord of the Rings: The Fellowship of the Ring(2001)_ The Lord of the Rings: The Return of the King (2003).
Sean is the son of Academy Award Winning actress Patty Duke, acclaimed actor John Astin,(famous for playing Gomez) in The Addams Family (1964).
At age 9, Sean starred with his mother in the after-school special Please Don't Hit Me, Mom (1981). Followed by Sean's feature debut The Goonies (1985) and since then, he has had a steady stream of roles. Starring in Toy Soldiers (1991),Where the Day Takes You (1991),Rudy (1993)and the Showtime movie Harrison Bergeron (1995). He directed and co-produced the short film Kangaroo Court (1994), which was nominated in the best short film category at The 67th Annual Academy Awards (1995 )(TV)_. Sean's adoptive father John Astin was nominated for the same award in 1969.
Politically, Sean has been very active having served in two non-partisan Presidential appointments. Sean also hosts a live weekly 2 hour in-studio bi-partisan political radio talk show, 'Vox Populi Radio' which was made possible by a successful crowd-funding campaign in 2013.
In 2004, Sean broke into the publishing world and authored the NY Times Best Selling release of 'There and Back Again' a memoir of his film career (co-written with Joe Layden).