Welcome Costumers and Spectators Alike!
Strut your stuff and compete with the best of the best of the costumers at Comic Con Honolulu!
Entry Requirements
To enter the Comic Con Costume Contest, you must have a current Comic Con Honolulu membership. You may register for a membership

here

.

Characters being costumed must have been created and illustrated by a 3rd party. Original characters are not allowed, unless created by a notable artist that is not yourself. A notable artist is defined as an artist who has published their work previously with a reputable publisher or has created a custom art for a well known company.

To enter the competition, your costume must fall into one of these two categories

Majority of your costume was created by you

Your costume was assembled from at least 3 different sources of pre-made pieces, and you must have created at least one aspect or piece.  

Reworking and modifying ready-made parts (such as boots, wigs, and gloves) into your costume are acceptable for the contest.

Nudity or the showing of nipples, regardless of gender, is not allowed.  This is a family friendly show. If you are in doubt, please email us at

events@comicconhonolulu.com

.

Costumes entered into the Costume Const must be a new and an original entry: costumes entered at previous Comic Con Honolulu contests or at any other shows' contests are not allowed.

Live Animals, Flash Power, Fireworks, Lasers, Electrical Flashes, Smoke Machines, and Aerosol Cans such as Paint, Hair Dye and/or Silly String, and Weapons not cleared by Security are prohibited from use.

Any type of vehicle is not allowed, this included, but not limited to: bicycles, rollerblades, skateboards, heelys, rip sticks etc.  These are not permitted at the Hawaii Convention Center nor in our contest.

If your costume is bulky or you are unable to navigate a set of stairs to the stage, an alternate walking route around the front of the stage is provided to showcase your costume to the audience.  Ramps to the stage are impractical and unfortunately cannot be provided. 

All participants under 16 require a parent or guardian at prejudging and check-in at the Contest (see more info below).

Participants must select a category to compete in from the following:

Youth Category – aged 14 and below, and never won any costume award at any show.

Novice Category – 15 years or older, and never won any costume award at any show

Journeyman Category – Won 1-2 previous costume awards at any show

Masters Category – Won 3+ costume awards at any show

All participants in any group must be in good standing with Comic Con Honolulu.

Reference materials are REQUIRED for entry. Reference material is defined as images that showcase what your costume is based on. Please bring any and all reference material with you at the time of judging, the more the better.  Reference material can be from any source, either digital / online, color prints, or in printed materials such as books or magazines.

Reference images should prominently show the character and any salient details your costume work is based on and will be used during judging.  No matter how popular your character or series may be, do not assume the judges will be familiar with any particular series or character – bring reference material.  

Your entry form must include a digital submission of a reference: the bigger, the better. We will be projecting reference images while contestants walk across the stage, so make sure your image is as large and crisp as possible. Please don't alter the aspect ratio or stretch your image.

For prejudging, please also bring any additional reference material you feel is required to inform the judges on the character you are costumeing or details you would like to relay to them.  Any form of media is allowed (art books, color print-outs, manga, magazines, digital images on laptops/phones, etc), but please be advised that internet access may not be readily available so it's advisable to pre-download  your images if using digital sources.

The showcase is limited to the first 60 entrants, so please submit your online entry forms early as entries will be on a first come, first served basis. Groups are considered as 1 entrant. You are considered an 'official' entrant once you receive a confirmation email along with an order number.
Conduct
Contestants must adhere to all Comic Con Honolulu rules of conduct. This applies to costumes, contestants, parents / guardians, and performances.  Any infraction of our rules of conduct are grounds for removal from the event, forfeiture of badge, and removal from the convention center.  The following are some examples that fall outside of the Rules of Conduct:

All contestants must be respectful and careful of each other, their costumes and their props at all times. Willful damage of costumes and/or props as well as inappropriate behavior towards other contestants will not be tolerated.

The Comic Con Honolulu Costume Contest is a family-oriented event. If it is not appropriate for a PG-13 rating, do not wear it, and/or do not perform it.

Nudity or the showing of nipples, regardless of gender, is not allowed.  

Weapons may be unsheathed for display, but may not be swung around.

You are not allowed to act in a manner that may cause risk to yourself and / or any other person.  Contestants are prohibited from jumping or running off stage.

Any directions from crew members must be followed. Feedback and complaints are acceptable, but any misconduct including but not limited to yelling, threatening, and intentional aggression will not be tolerated, and automatically disqualifies you / your group from the contest.
Post Entry
Once your online submission has been received, you will receive your judging time one week before the convention. If you plan on entering at the show, you will be judged in the order of arrival and as time permits.

Please show up 15 minutes before your time slot to allow for early judging flexibility. You will receive a text message the morning of prejudging to verify your participation: please respond to this message to insure your slot.

The Costume Contest will have a mandatory rehearsal 1 hour before the Costume Contest in Main Events. Please arrive at least 15 minutes before this time to make sure you are in the correct order and are ready to go.

If you would like to participate as a walk-on entry (be on stage, but not be judged or considered for an award) you can fill out a walk-on form that is available during the costume judging event.  Please note, walk-ons at the contest are on a first come, first served, and as time permits basis: there is no guarantee that you will be able to participate.  

Entrants must show up to the prejudging at the beginning of the event. You will be required to check in with a crew member. Please note: failure to show up at the start time may result in your disqualification.

During the Costume Showcase presentation, you will have about 60 seconds on stage to pose for the cameras and show off your costume. If you exceed your time you will be asked to leave the stage. Failure to do so may result in dismissal from the competition.

Skits that include audio and/or interaction with the audience or MC are prohibited.

All group performances must be self-contained within the group. No physical interaction with the audience or MC is allowed.
Award Categories
Prizes may be awarded in the following categories listed below. Please note that some categories may not be awarded at the discretion of the judges and/or by Comic Con Honolulu.  

Judges Choice – Award medal

Best in Youth – Trophy and $100

Best Novice – Trophy and $200

Best Journeyman – Trophy and $300

Best Master – Trophy and $400
Final Thoughts
Comic Con Honolulu is the final arbiter for all rules, circumstances, and disputes, and may change rules at any time as necessary to fit the overall integrity and intent of the Costume Contest.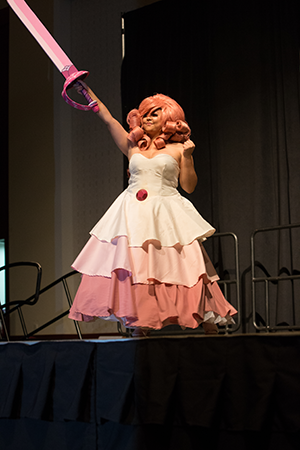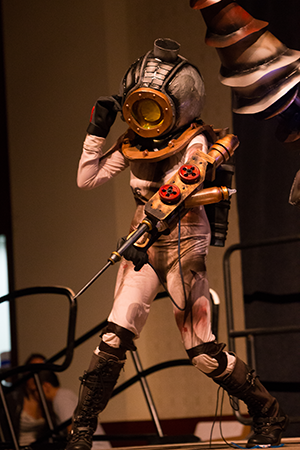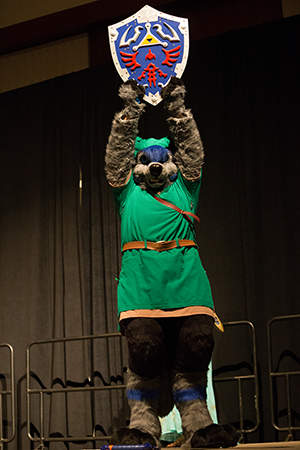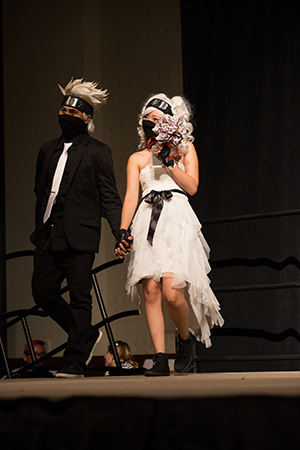 Header image courtesy of Tom Quach.